CipherHealth rated #1
in the 2023 Best in KLAS awards
for Patient Outreach
Send automated appointment reminders, procedure prep and screening questions to patients in the modality and language of their choice – and connect with every single one of them.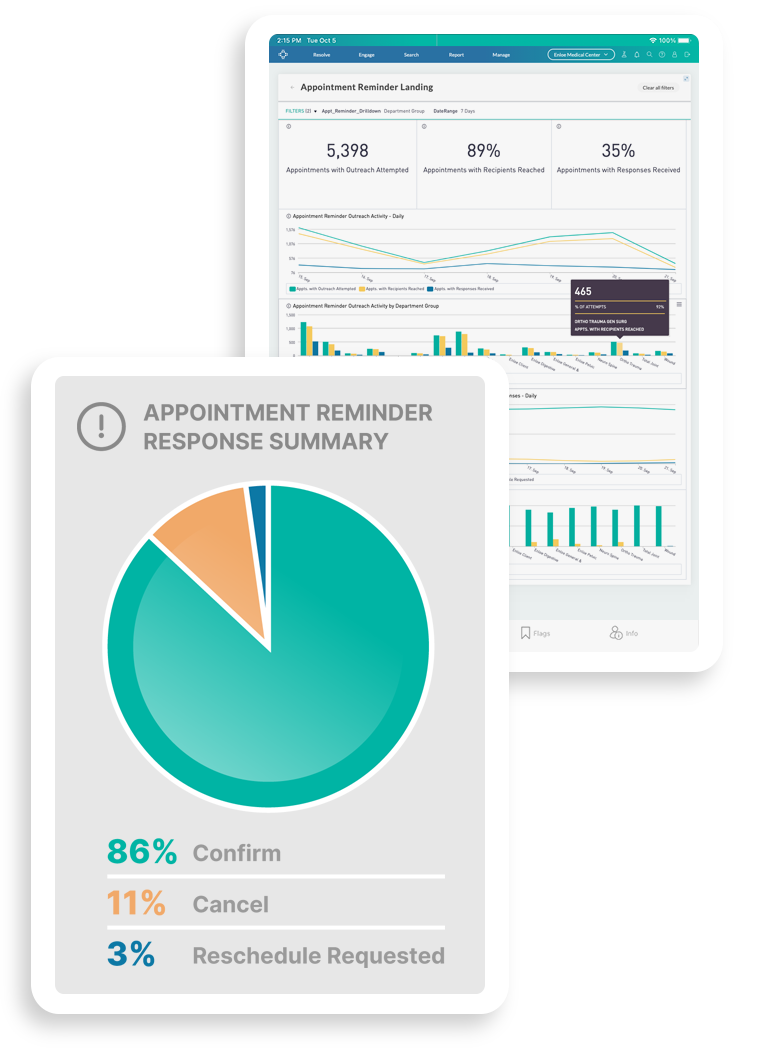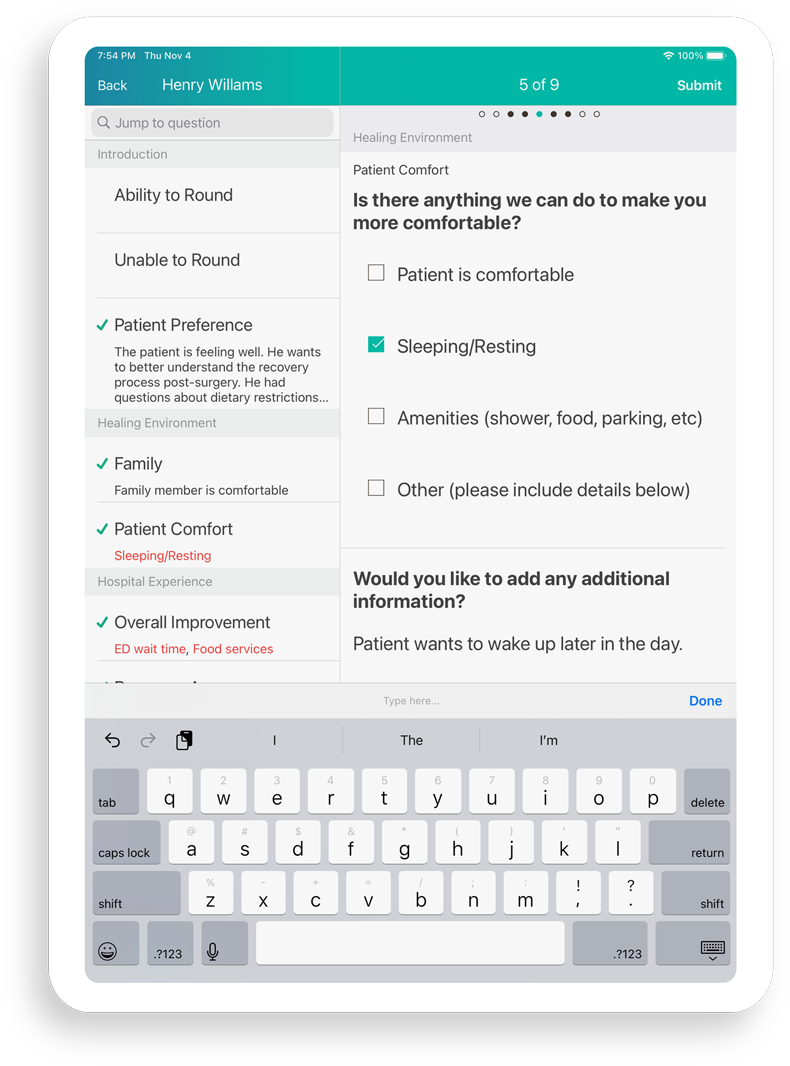 Show patients you care about their unique needs, from their dietary preferences to their favorite visitor, with purposeful digital rounding.
Proactively call or text patients post-discharge using individualized scripts to confirm adherence with care plans and address questions before they escalate, ensuring smoother transitions of care.
Empower purposeful conversations to improve outcomes, whether financial, clinical or operational — and with measurable ROI.
nearly 2.5% of the US population
and completed 3.7M rounds on 1.6M patients
CipherHealth digital engagement solutions allow us to leverage analytics and data to make real-time decisions when they matter most."
EVP & Chief Analytics Officer
We looked at our HCAHPS data and saw that doing rounding works. Our patients are saying so and
our team members are telling us that the technology we put in place helps them in their day-to-day
."
VP of Experience Services
Cipher really rounds out the patient experience not just in terms of data or patient satisfaction scores – when you get a moment to take in patients' voices, you recognize how powerful and meaningful it is."
Penn Medicine Home Health
Meaningfully connect with your patients to deliver more personal, intelligent and timely care at scale