Ensure high-quality patient experiences
The healthcare industry is moving towards a value-based care model. Patient expectations are rising. The need to deliver quality care – at a lower cost – is higher than ever.
Connect with patients across care settings to manage risk and deliver better outcomes.
Decrease readmission rates 32% across inpatient and ED settings
Reduce CAUTI and CLABSI rates 30%+
with patient rounding
Improve HCAHPS score significantly
across key domains
Reduce patient harm rates and adverse events and improve the patient experience today
Sentara
decreased fall rates by 
78%
with CipherRounds' fall prevention script
We were able to effectively reduce falls because the patient safety solutions immediately alerted the right hospital staff when issues were identified."
From automated follow-up calls to digital rounding tools, CipherHealth provides healthcare organizations with the communication solutions you need to improve patient safety.
Digital Rounding
Healthcare-Associated Infection Prevention
Post-Visit and Discharge Follow-Up
Safety Alerts
Longitudinal Monitoring
Staff Rounding Tool
Digital Rounding
Digital Rounding
Replace paper-and-pen rounding to make patients
feel heard, identify potential patient safety risks and collect feedback to improve the in-patient experience.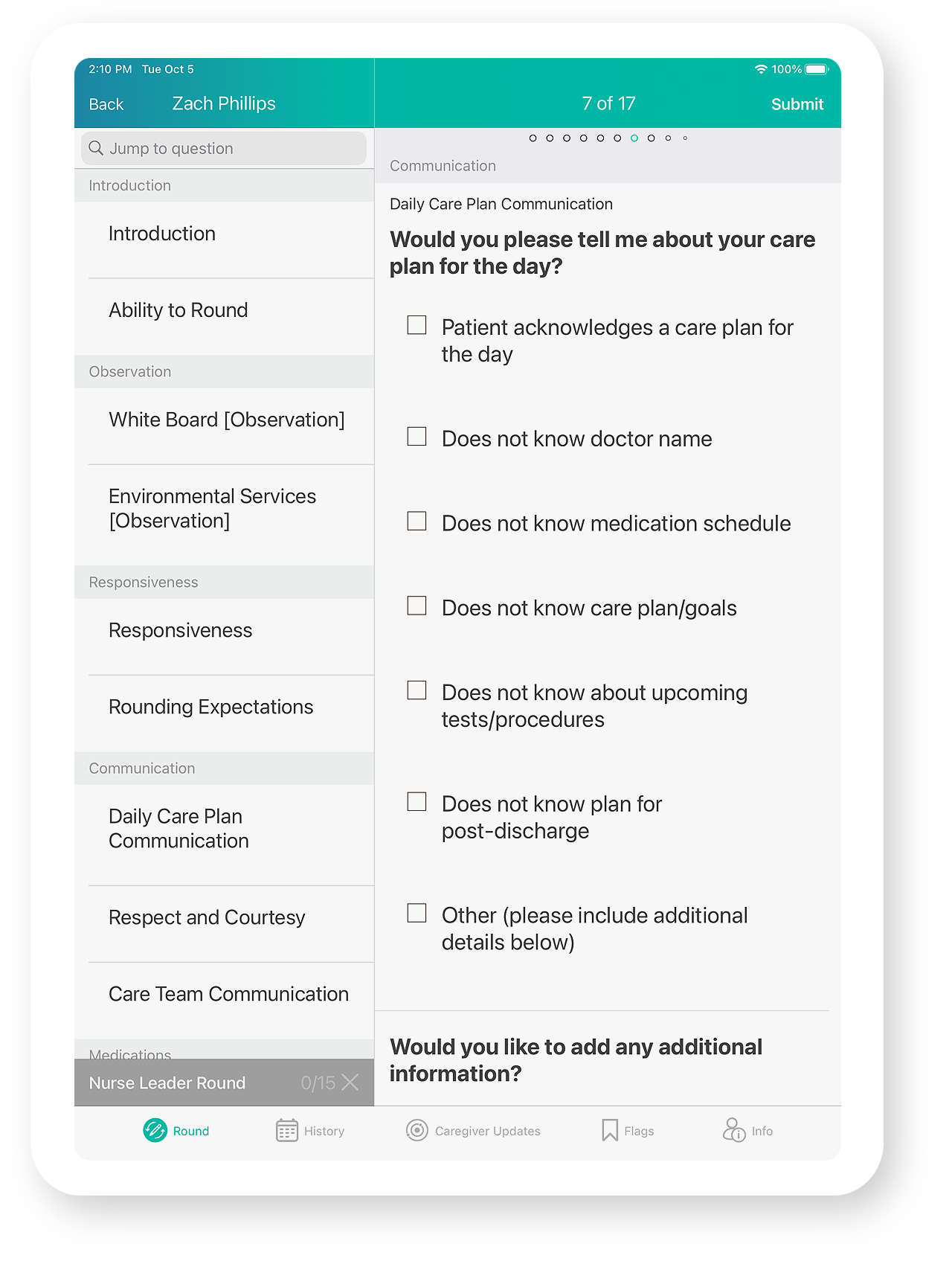 Healthcare-Associated Infection Prevention
Post-Visit and Discharge Follow-Up
Safety Alerts
Longitudinal Monitoring
Staff Rounding Tool
Create a safer care experience for patients today