CipherHealth Clinical Advisory Board
Building the patient
engagement
community
CipherHealth is passionate about listening to and connecting healthcare leaders to improve patient, family and staff engagement across health systems throughout the country.
Mission
The CipherHealth Clinical Advisory Board, composed of the country's top healthcare industry experts and key healthcare influencers, is responsible for providing expert guidance and collaboration as CipherHealth continues to enhance and expand the reach of its state-of-the-art patient engagement platform.
Objectives
Identify industry trends that could impact the future direction of CipherHealth offerings.
Provide input on features/functionality, in collaboration with the CipherHealth CPO, the product team and CTO, across the entire patient care continuum.
Provide feedback on the CipherHealth roadmap and existing feature set, and provide input and gain access to new product early adopter program.
Assist with vetting best practice workflows, scripting, and recommendations to ensure strong patient engagement outcomes.
Assist with identifying and defining patient engagement program goals and key data points.
Assist with prioritizing research projects for what would be most impactful to sense of industry pain points.
2022 Board Members
Vanessa Mona, Chairperson
System Director of Care Experience, Henry Ford Health
Vanessa Mona has been the System Director of Care Experience for Henry Ford Health for over 23 years. She is a tireless advocate for improving patient care and has created real sustained change by combining her knowledge of quality improvement with her extensive operations experience and passion for improvement. Her ability to support the integration of the consumer experience journey, including all related touchpoints and stakeholders allows her to generate engagement across the system. Her longevity within the organization has allowed her to build deep relationships and effect change through true engagement. Vanessa has a B.S. in Computer Science from Wayne State University.
Heather Hunn, BSN, RN
Assistant Vice President of Patient Experience at Inova Health
A graduate of the University of Texas at Austin, Heather moved to Virginia early in her nursing career. She joined Inova Fairfax Medical Campus as a bedside cardiac nurse. For over ten years, she practiced through the complexities of providing high-quality nursing care and simultaneously giving patient-centered care. In 2012, she became a Patient Experience Leader for the Inova Heart and Vascular Institute. In 2016 Heather became the Director of Patient Experience for the Inova Fairfax Medical Campus. She received her Masters in Nursing in Administration and Leadership in March of 2020, just prior to the pandemic when she jumped into operations to support for the peak of the crisis. In her current role as Assistant Vice President of Patient Experience for the Inova Health System, she oversees the inpatient and ambulatory patient experience teams at the five hospitals in their continuous journey of excellence in patient centered care.
Teresa Frey, RN, MSN
Regional Chief Quality Officer, Southern California Region, Providence St Joseph Health
Teresa Frey specializes in clinical informatics and currently serves as the Chief Quality Officer for Southern California Region, Providence St Joseph Health. In this capacity she oversees strategic performance in quality, risk management, patient safety, infection prevention, and care experience.
She started her nursing career in 1995 at St Jude as a staff nurse in oncology. In 2002 she was the clinical architect/director of the clinical informatics EMR implementation and in 2004 assumed oversight of quality, risk management and patient safety. She then led the regional cultural employee engagement work in 2015 and the implementation of structures and processes to embed new practices focused on caregiver engagement in 2016. She transitioned into a regional role over 10 hospitals quality oversight to support this work more broadly in 2020.
Michael L. Helle, NRP/CCP/FP-C, MHA, MBA
Director, Clinical Programs – Office of Population Health at UCSF Health
Michael Helle is the Director, Clinical Programs for the Office of Population Health at UCSF. UCSF Health Accountable Care Organization is made up of multiple Commercial Payers, a Medi-Cal alternative payment model with San Francisco Health Plan, multiple Medicare Advantage Plans, and other Medicare Value Based Care Programs. In addition, his team supports other clinical functions throughout UCSF Health. The program serves over 100,000 lives.
Michael has been a National Registered/Critical Care/Flight Paramedic since 1994 and has worked over 25 years in various leadership Roles. These include Director Emergency/Trauma Centers, Outpatient Services, Case Management, Oncology and Infusion Services and Cardiovascular/Interventional Radiology. Michael holds a Bachelor of Biology from Minot State University and a dual MHA/MBA from AIU. Michael is a member of the American College of Healthcare Executives.
Anna S. Lorenzetto, MS-CIPCT, BSN, RN
VP, Chief Nursing Informatics Officer at Community Health Network
Anna Lorenzetto is an accomplished business, healthcare information systems and informatics leader. She is currently the VP, Chief Nursing Informatics Officer at Community Health Network in Indianapolis. She sits on both the Nursing and Office of Network Transformation executive leadership teams and contributes to the organizational strategic vision with her focus being to enhance EHR workflows to improve patient safety, quality care, patient outcomes and nurse wellbeing. Prior to joining Community, Anna was a retail business owner and operator.
Anna earned a Master of Science-Clinical Informatics and Patient Centered Technologies from the University of Washington-Seattle, a Bachelor of Science-Nursing and a Bachelor of Arts-Telecommunications and Italian from Indiana University. Anna is ITIL, Scrum Product Owner and Epic certified. She is a Board Member and Treasurer for the American Nursing Informatics Association-Midwest Chapter and an Advisory Board Member for WebMD Provider Services.
Korby Miller, MS, CPXP
Vice President of Experience, Safety and Quality Operations at Prisma Health
Korby Miller is the Vice President of Patient Experience for Prisma Health, the largest Health System in South Carolina. She has been in Healthcare for nearly 18 years and has experience in performance improvement, change management and in driving patient experience outcomes in large health systems across acute, medical group and post-acute settings. Prior to Prisma Health she worked for Intermountain Healthcare where she served as the Regional Director of Patient Experience and then the System Director for Experience of Care.
Rani Morrison Williams, MS, MSW, LCSW, FACHE
Chief Diversity and Community Health Equity Officer at University of Illinois Health
As someone who raised a chronically ill child, Rani Morrison Williams understands the challenges of navigating complex healthcare systems as both a patient and caregiver. Mrs. Morrison Williams currently serves as the first Chief Diversity and Community Health Equity Officer at University of Illinois Hospital and Health Sciences System (UI Health) charged with leading the health system's formal efforts towards improving diversity, inclusion, and health equity internally and externally in the communities UI Health serves. Prior to this role, she served as Senior Director, Care Continuum at UI Health for over 5 years.
Mrs. Morrison Williams holds a BS in Sociology from Southern University and A&M College, a Master's in Public Service Management from DePaul University, a Master's of Social Work from University of Southern California, and is a Licensed Clinical Social Worker. She is a Fellow in the American College of Healthcare Executives and board member of the Chicago Health Executives Forum, a member of the Society for Social Work Leadership in Healthcare, and a steering committee member of Women In Healthcare—Chicago Chapter. Mrs. Morrison Williams has been recognized for her achievements as both a Crain's Chicago 2019 Notable Women in Healthcare honoree and a 2022 Notable Executive of Color in Healthcare.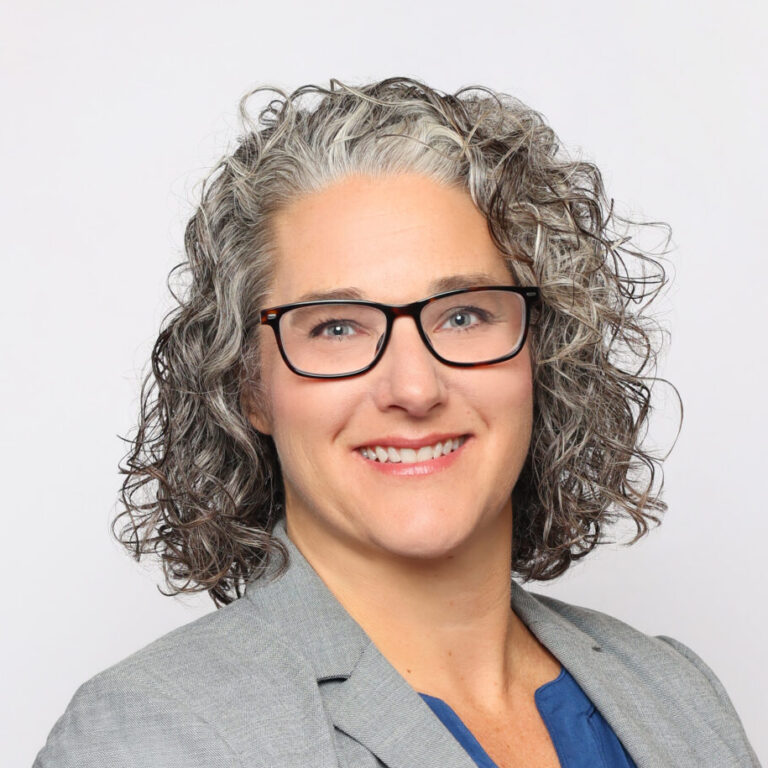 Kellie Paulsen, MSN, RN, NE-BC
Division Director, Patient Experience at HCA Central & West Texas Division
Kellie Paulsen is the Director, Patient Experience in the HCA Central & West Texas division. She has over 25 years of experience in healthcare in a variety of roles including patient care, education, and leadership. Kellie earned her Masters degree in Nursing from Idaho State University and her current focus is on leadership coaching to optimize the patient experience.
Jason Coffey RN, MSN
System Director, Employee Experience at Norton Healthcare
Jason Coffey has been working in the healthcare industry for the past 27 years with a background in Nursing, Patient Experience and Human Resources. He is currently the Director of Employee Experience at Norton Healthcare in Louisville Kentucky. Norton Healthcare is Louisville's second largest employer, with more than 18,000 employees, over 1,700 employed medical providers and approximately 2,000 total physicians on its medical staff. Norton Healthcare has six hospitals: five in Louisville and one in Madison, Indiana, with a total of 1,993 licensed beds. As part of leading Employee Experience initiatives, he has responsibilities for recognition, onboarding, Well-Being, retention, employee listening strategies, Alumni Network and many other Employee Experience journey initiatives.
Laura Wieloch RN, MSN
Executive Director, Midwest Region, Ambulatory Care Management, Care Transitions, Employer Products, Health Outreach Services, Enterprise Population Health at Advocate Health
Laura Wieloch, MS, RN, is the Executive Director of Care Management for the Midwest Region (Illinois and Wisconsin) at Advocate Health. She has been a nurse for over 35 years. Laura has served in various healthcare leadership roles over the past 17 years specifically in Population Health, Value-based Care, Care Management, Quality, Home Health and Nursing Education. Currently, as part of the Enterprise Population Health/Integrated Care Management team at Advocate Health, she is responsible for advancing the strategy of Ambulatory Care Management, partnering with hospital, operational, physician, and executive leaders to execute seamless care across the continuum. In the past 10 years, Laura has developed and implemented care management services and has grown a successful, adaptive team of clinicians who consistently deliver top tier performance in quality, patient engagement, and clinical outcomes and are deployed strategically across the health system to advance population health and value-based care initiatives. Laura has led the advancement and implementation of technology solutions in COVID-19 care, Heart Failure Remote Patient Monitoring, and IVR for Health Outreach Services and Post-discharge 30-day program. She is responsible for the RN Care Management, Care Transitions Program for Inpatient and ED discharges, Social Work and Behavioral Health Care Navigation, Community Based Case Management, and Health Outreach Services and Employer Products.
Joy Avery, MSN, RN
Senior Vice President, Clinical Strategy at CipherHealth
Joy brings 36 years of expertise in clinical practice, healthcare operations, capacity management, and operationalizing enterprise command centers in dozens of healthcare systems across the US and UK. Joy had the opportunity to deliver patient care in a wide range of roles at North Mississippi Medical Center in Tupelo, MS, including Chief Flight Nurse, Trauma Program Manager, and Director of Specialized Clinical Services responsible for transfer center, patient throughput, bariatric services, and nursing leadership programs. Joy is passionate about improving patient outcomes and access across the care continuum.
Donna Pritchard, DNP, MSN, FNP-BC
VP of Clinical Services at CipherHealth
Donna brings 33 years of experience as a registered nurse and 22 years of C-suite administration. A two-time Baldridge award winner, she most recently served at North Mississippi Medical Center, where she worked for 32 years—including 11 years as Chief Nursing Executive. Donna is an adjunct faculty member for the University of United States Family Nurse Practitioner Program.